3 tags
Let's Define Some Terms, AP Style →
futurejournalismproject: Sometimes in our reporting we forget what's what in terms of attribution. Here's how the AP handles things. Not everyone understands "off the record" or "on background" to mean the same things. Before any interview in which any degree of anonymity is expected, there should be a discussion in which the ground rules are set explicitly. These are the AP's definitions: ...
3 tags
7 Ways You Could Tell That AP Tweet Was Fake
mentalflossr: Grab your red pens and AP Style Guides and let's do this. LOVE THIS.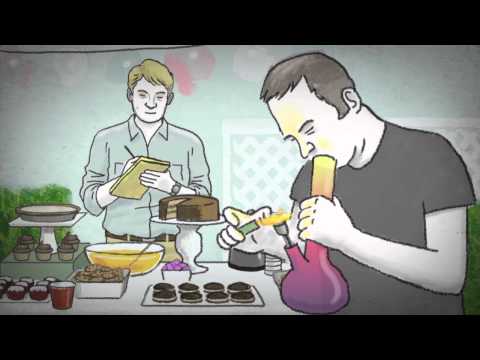 7 tags
8 tags
Behind the barriers at Thatcher's funeral...
A woman sits with flag and photo in hand near St. Paul's Cathedral. (Kalyeena Makortoff photo) Pomp, patriotism and police were the defining features of Iron Lady Margaret Thatcher's funeral procession today. I joined hundreds, if not thousands, of Brits who gathered for the display—some to pay respects, but many, it seemed, simply to say "I was there" and savour a...
4 tags
2 tags
Adulting: Adulting classic: If you want to do... →
And now, an amazing quote from Ira Glass, courtesy of Bekki Jam. Please believe how true this is. "Nobody tells people who are beginners, and I really wish somebody had told this to me, is that if you're watching this video you're somebody who wants to make videos, right? And all of us who do…
4 tags
There's nothing like rewarding yourself with a...
Is it 12:45am already?
4 tags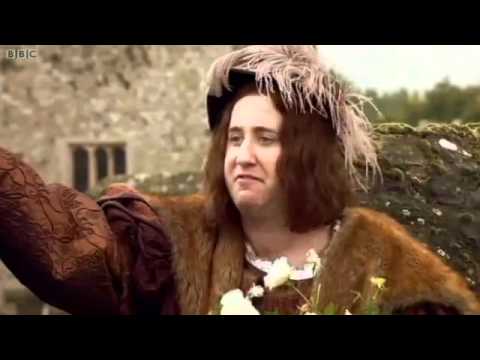 4 tags
3 tags
2 tags
6 tags
3 tags
4 tags
2 tags
3 tags
8 tags
5 tags
3 tags
5 tags
"General hopes for a comfortable war — one that could be completed without..."
– Dreams in Infared: The Woes of an American Drone Operator
3 tags
4 tags
"Each slaughter of innocents seems to get more appalling. A high school. A..."
– Editorial in the New York Times, "Death In Connecticut" (via inothernews)
6 tags
4 tags
3 tags
8 tags
Watch
I know it's royal news, but I have evidence of my first contribution here in London! I went out and asked Londoners what they thought of the prank (around 1:45) for Susan Ormiston's pack last night.
4 tags
6 tags
T-minus 12 hours till my CBC internship begins
My internship starts tomorrow. And yes, this is after 2 months working at a pet accessory store, but I'm back on the journalism wagon. More about chihuahua tutus later..
4 tags
Rejected by the BBC, but not all is lost!
Finally got an email from the BBC Trainee Scheme. It was a rejection, but at least I made it to nearly the end of November—from what I saw on Twitter, people started getting rejection emails from mid-October.  *Sigh* well, upwards and onwards. Onto the CBC London internship in 13 days! 
7 tags
6 tags
6 tags
3 tags
8 tags
A walk down the River Lea canal
I took a walk to Hackney's Springfield Park a couple weeks ago and ended up on an photo adventure along the River Lea canal. Best of all, it's only a 10 minute walk from our flat. 
4 tags
4 tags
London, Hackney and settling in to U.K. oddities
It's a little overwhelming trying to sort out the normal and extraordinary when you move to a new country and I seem to have underestimated the time it woud take to orient myself here in London.  But here I am, nearly a month later, with an Oyster Card in my wallet, an appreciation for canal boats and a growing nonchalance about finding centuries-old buildings at my doorstep. Me, in...
8 tags
Working through nerves and nightmares for my CBC...
I woke up this morning vomiting, in pain and ready to go to work at CTV. Whether I was struck by nerves or food poisoning is still to be determined. An expected 6-hour trip back to Vancouver from Grand Forks ended up taking around 9 hours and I was doing my best the whole day not to lose my stomach in the car. It may have been the terrible eating schedule and poor food choices I made in Grand...
6 tags
A trip to Vancouver's Church of Scientology
A couple weeks ago, I visited Vancouver's Church of Scientology for a personality evaluation. Before friends or family get restless, no, I have not converted. This visit was solely for life experience and expansion of the journalistic mind. My roommate studies across the street from the church at the Vancouver Film School. John brought home the personality test and I asked him to pick me up...
6 tags
Nude Canadian protests: 1903-2012
Protesters decided to bare it all—or at least bare it red—outside of Montreal's F1 Grand Prix yesterday. It seems to have elicited more interest than public division which is more than can be said for the nude protests staged by Sons of Freedom Doukhobors in the 20th century. I'm not 100% certain whether the Freedomites were the first to protest nude, but if internet research has done...
7 tags
8 tags
Community Book Exchange: re-thinking the angle
When I moved onto Charles St. last June I was surprised to find an outdoor book exchange right up the hill. It's full of novels, cookbooks, non-fiction, biographies and magazines. The bottom shelf is appropriately reserved for children's books and a pink note politely asks users to keep adult material out of reach. A few books have even followed me home. Last summer I found out...
12 tags
What professionals must feel like: my first...
(PHOTO Courtesy Peter Savinkoff) Today, I feel like a real journalist. An article I was working on for nearly two months finally made it to The Canadian Press newswire. Here's a synopsis from the audio package I prepped: Residential school survivors from a small Russian community in B-C are waiting for a ruling from a Human Rights Tribunal that could force the provincial government to...
8 tags
A sneak preview
A preview of posts to come: The trials of learning Forkner shorthand Journalism resources from lovely library textbooks Coding, coding everywhere: HTML and CSS fun I learn to ride my bike to work The Scientology questionnaire
8 tags
To journalism and beyond!
(PHOTO Courtesty Micki Cowan) My mentors and journalism textbooks have emphasized two things: read more than the average person and switch up your routine. If you do both you should have a good sense of what is news, and find things that might spark a story idea. I spend most of my time scouring papers and websites and blogs. Now, I want to do some things out of the ordinary—or at least out...